An Immersive, Mystical, Musical Whisky Tasting
"The best Scotch Whisky Events are not just about the whisky in the glass. I was privileged to attend the most wonderful event involving stories, myths, humour and beautiful haunting song. One of the best events EVER . I am still captured by the memory of the evening."

~ John McCheyne, Global Brand Ambassador at the Scotch Malt Whisky Society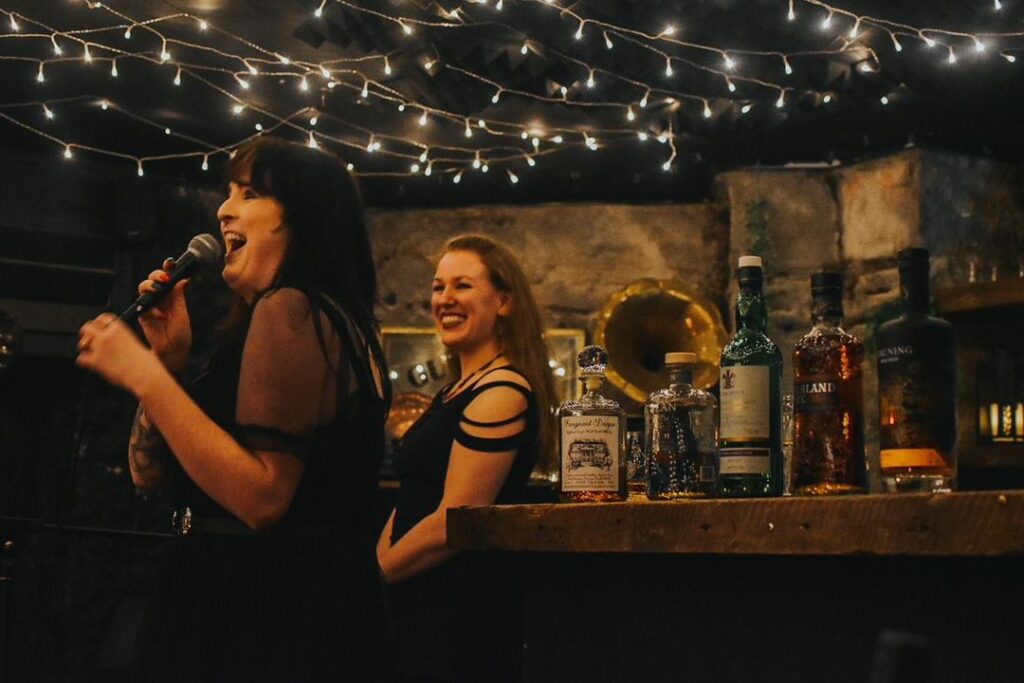 Whisky & Witches is a collaboration between Danish singer, composer and Whisky Experience Ambassador Christine Kammerer and whisky aficionado Jane Ross, owner of the whisky bar: The Mother Superior Bar in Edinburgh.
Jane Ross has been in the whisky industry for over 13 years, and before she opened her own bar, she was the manager of the Black Cat for years.
Christine Kammerer is an internationally known singer, multi-instrumentalist, songwriter and composer.
Read more in the "About" section on this website.
After 3 sold out shows since November 2022, we teamed up with Spiritfilled Ltd to create a version of our experience centered around their whiskies:
"Whisky & Witches presents Mythical Beasts: An Immersive, Mystical, Musical Whisky Tasting"
In June we are taking this to Feis Isle, at the Islay Whisky Academy, and in August you can experience us at The Fringe in Edinburgh!
WATCH THE PROMO VIDEO FOR THE EVENT HERE
DESCRIPTION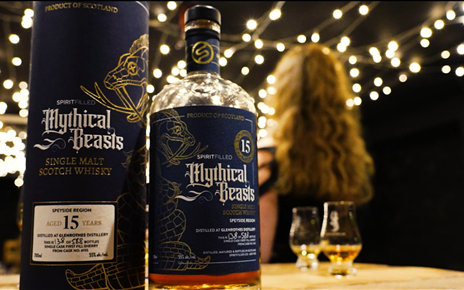 Travel with us to the realm where folklore and storytelling, 5 exceptional whiskies and mystical music meet in perfect harmony. Stimulating all the senses to create the ultimate experience.
Experience the Mythical Beasts of Spiritfilled's extraordinary whiskies come alive in this immersive whisky tasting. The very nature of the beasts are highlighted and beautifully connected to the characteristics and birthplace of each dram, through enchanting music and storytelling.

WHAT DO YOU GET?
A guided, dramatic tasting of 5 unique, cask strength whiskies from distilleries across Scotland. Including insight into the history of female distillers and brewers: witches!
A fusion of Nordic and Celtic folk music, interpreted in new symphonic ways!
Original music and song by international singer and composer Christine Kammerer
4 captivating, tailored stories. A fusion of folklore from across the globe
Insight into the feminine powers of nature and their connection to the whiskies

SPIRITFILLED is a whisky company that seeks out rare and special single malt casks to bottle. They have a strong reputation for seeking out the gems in the world of whisky, to share with fellow whisky lovers and explorers. Previously, Spiritfilled has featured beautiful expressions such as a 30 YO Bruichladdich, a 14 YO Port Charlotte and a 32 YO Fettercairn, and the whiskies embodied by the Mythical Beasts are just as exceptional.
For any questions about Spiritfilled or the whiskies, feel free to contact Lisa McWilliam at +44 7768740558 or lisa@spiritfilled.co.uk
Read more here: https://www.spiritfilled.co.uk/